I don't need much of an excuse to delay the work of writing and my garden is the best reason to procrastinate. I'm a nature lover . . .who isn't? We love trees, the ocean, beautiful sunsets, the chorus of birds in the early morning and the gentle pattering of rain. Experiencing nature is a restorative experience.
Studies show that being in nature invigorates and enlivens our minds and at the same time creates calm and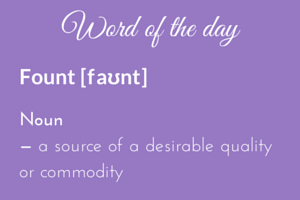 tranquility. Nature restores the mind allowing us to be more focused, problem solve more effectively and stimulates our creativity.
Poets, painters, artists and writers have found inspiration in nature. I visited Claude Monet's garden in Giverny a few years ago. The beauty of those surroundings would inspire anyone to create something beautiful, which he certainly did.
Wordsworth, one of my favourite poets, loved nature and was inspired by it. I wondered lonely as a cloud (also known as Daffodils), his most famous and well loved poem was inspired by a walk in the Lake district where he came across a long field of daffodils.
I wandered lonely as a cloud
That floats on high o'er vales and hills,
When all at once I saw a crowd,
A host, of golden daffodils;
Beside the lake, beneath the trees,
Fluttering and dancing in the breeze.For the full poem:
http://www.poemhunter.com/poem/daffodils/
Another artist inspired by nature is world renowned jewellery maker Alex Monroe. He creates beautiful pieces featuring flora and fauna. He's written a memoir ⎯ a story about growing up, nature and the process of creating something beautiful inspired by the natural environment.
The word inspiration means 'breathing in'. Ruth Padel, poet and writer on the themes of nature, science and music says that the ways we make sense of "what is outside and inside us depend on the senses: how we take the world in and what we can bring out of ourselves in interaction with it."
I'm going into the garden now to 'breathe in' ⎯ to enjoy my roses, smell their perfume, to listen to the bees doing their job and to pick lavender sprigs for a vase on my desk.
Hopefully I'll feel restored and invigorated with renewed creativity.
What inspires you? I'd love to hear your experiences.