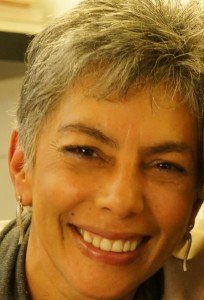 A few things about me
I love words and how we use them.  Communication—specifically effective communication—has been a passion since my early university days more than 20 years ago.
I'm a lifelong learner who believes that we can all learn from each other. Great things happen when we share ideas!
I'm passionate about life, special friends, good conversation and all things Italian.
I love words…
…and I've written and edited millions of them – from advertising copy, newsletters and web content to user manuals, research reports, business processes, curriculum documents and communication strategies.
Talking comes naturally (and listening) too!
Some of this talking and listening includes a stint on radio as producer and presenter of a breakfast program – an adrenalin rush but such early mornings and long days! I also run workshops and seminars on effective writing for the corporate world, an enjoyable part of my work.
I'm an italophile…
My love of Italy and all things italian began 8 years ago when I arrived in Rome. A glorious week in the eternal city was the genesis of my first Italian adventure and an affinity with this ancient place, its people and the culture.
This love affair has been enriched through study and I can now have a conversation in Italian. I spend time there every year – learning, travelling and making friends. I have since started a blog, Italian Journeys which chronicles my travels though Italy and my experiences with the language, culture and food.
A few other things about me…
I'm really lucky to live in Adelaide, Australia, one of the world's top 5 most liveable cities in the world with my family and Lily our princess dog. I have a passion for gardening, I love cooking (Italian food is a specialty), reading is a favourite leisure activity – Italian novels included and last but definitely not least, I love going for walks with Lily.
What's this blog about?
Simply put, it's about how to communicate effectively. It's about the information, visuals and interactions that we are engaged with and how to understand and manage all of them better.
Words are fundamental to our world and with the explosion of the internet, email, text messaging and social networking sites, we are writing more than ever before. So we'll examine some of the lexical, grammatical and humorous aspects of the English language here as well.
The world has become smaller. We are engaging with each other, with organisations and the online world to a much greater extent than our parents and grandparents. We could all benefit from a little help with learning how to connect with individuals, groups and the world in a meaningful way. I aim to explore this aspect of communication in my blog.
If you are interested in these topics or any aspect of communication please read on and engage with me in exploring and discussing how to communicate!
Colleen
PS: Thanks for coming by and please keep in touch. Two ways: join the discussion on any post or better still, subscribe to my blog and receive updates in your Inbox.