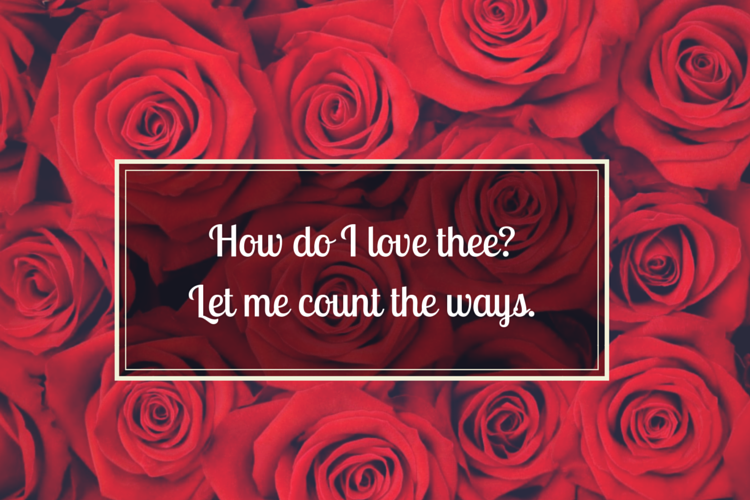 Valentine's Day, as clichéd and commercially crazy as it is, is celebrated around the world. But if you feel that it's consumerism at its worst, why not think of Valentine's Day as a reminder to celebrate love rather than an obligation to buy into (pun intended) its rampant commercialisation. Words of love shouldn't be saved just for V Day, there are 364 other days in the year.
By celebrating love, I don't mean just between couples. We all lead busy lives and sometimes we neglect friends and family. You could see it as an opportunity to celebrate all your social relationships.
And what better (and free!) way to do that than with a blank sheet of paper and some words of love, gratitude or affection.  I've written previously about how to express your love without saying the words 'I love you' but now I encourage you to think of words that express your love, gratitude, friendship or affection.
It could just be,"Thanks for being a great friend". Or, "Thinking of you".
If you have a way with words, an original poem which conveys your feelings is a unique and thoughtful gift which will enchant whoever you send it to.
If poetry isn't your forte, it's okay to borrow from someone else. Think Shakespeare, or Pablo Naruda, who wrote love poems to his wife.
Elizabeth Barrett Browning's poem 'How do I love thee, let me count the ways', from Sonnets from the Portuguese to her husband is a favourite of mine. A beautiful way to express your love.
How do I love thee? Let me count the ways.
I love thee to the depth and breadth and height
My soul can reach, when feeling out of sight
For the ends of Being and ideal Grace.
I love thee to the level of everyday's
Most quiet need, by sun and candle-light.
I love thee freely, as men strive for Right;
I love thee purely, as they turn from Praise.
I love thee with the passion put to use
In my old griefs, and with my childhood's faith.
I love thee with a love I seemed to lose
With my lost saints – I love thee with the breath,
Smiles, tears, of all my life! – and, if God choose,
I shall but love thee better after death.
I would swoon if I I received these words of love!
Poetry isn't the only way to express your love; a simple heartfelt letter — especially in these days of instant messaging and inane Facebook posts — is a lovely surprise.
Send some words of love to the people you love, and . . .
Happy Valentine's Day!