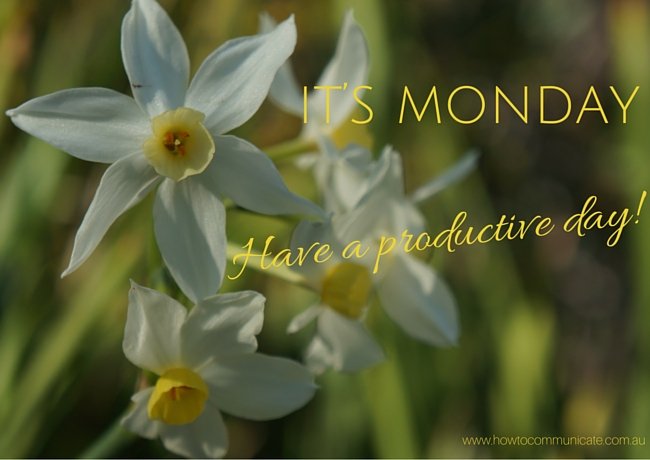 Monday has arrived.
The day we have to return to work, school, our usual routines. For me, after a weekend away from the page, settling back into the routine of writing is a difficult task. The route back to that inner world, the writer's life, the life of the imagination, is so fraught with distractions it can sometimes be difficult to traverse.
There are bills to be paid, a pile of dirty laundry, errands to run, phone calls to make, not to mention the lure of the connected world — my Facebook feed, emails, that photo I want to post to Instagram. With all these diversions, that inner world is illusive at times. It's easier to put a load of washing on, chat with my friends or spend just a few minutes( I tell myself) checking my Facebook feed.
Dani Shapiro, in her book Still Writing, sees that distance between the page and the details of our lives, as the writer's version of a rush hour commute – "a ritual that creates its own buffer zone between the two traversed worlds", — our journey between our domestic lives and our work.
Whether your workspace is a corner of your living room, your studio, or a rented space outside the home, she says that after a break, you need to get back to that place inside yourself which allows you to create. It's a journey, just as surely as someone who works for a corporation in the city leaves home in her car, or waits at the bus stop or boards a train.
The difference for the writer is that it's a journey in your head. It's a difficult commute (for me, anyway).
I suppose this is where the Monday morning ritual comes into play.
My morning ritual begins with a beeline to my desk as soon as I can, to write my three morning pages. This is another ritual from Julia Cameron, who says that writing three pages first thing in the morning, clears your mind.  It helps to get rid of the clutter, the chattering voices in your head, which can cause writer's block.
She sees it as a form of meditation which helps you to, "get to the other side". It's supposed to help you find that quiet spot where your creative side lives (or in my case, hides).
Today, I will pay more attention to my journey to that inner world. I'll use my Monday morning ritual, calm my mind and put the details of my domestic life aside. Work to find that quiet spot.
And start writing.
So, join me on the writer's rush hour commute.
Hopefully, as Shapiro says, "once we enter the place from which we write, it will expand to make room for us. It will be wider than the world".
Today is a good day. I picked up my pen (the blinking curser is a short-cut to distraction) and made my scratchings on the page — the first draft of this post.
I hope that you too have a productive day.
Happy monday and good scratchings to you!